Alessandro SPALLICCI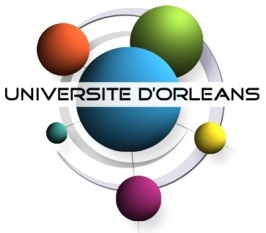 ALESSANDRO D.A.M. SPALLICCI (di Filottrano)
Professeur des Universités (première classe)
Astronomie et Astrophysique 2006-2017 (section 34 CNU)
Constituants Élementaires 2017 (section 29 CNU) -->
Université d'Orléans
Observatoire des Sciences de l'Univers
Collegium Sciences et Techniques, Pôle de Physique
===============================================
Office address
Centre Nationale de la Recherche Scientifique
LPC2E, 3A Avenue de la Recherche Scientifique
45071 Orléans France

alessandro.spallicci@cnrs-orleans.fr
+ 33 238 25 78 32 (office Orléans)



Visiting Scientist at Centro Brasileiro de Pesquisas Físicas, Rio de Janeiro




Editor Special Issues of Foundation of Physics


Erasmus Professor at Università degli Studi di Napoli Federico II Course 2017


Orléans representative VESF-Virgo


Orléans representative LISA-France


BREAKING NEWS




Special Issue of Foundations of Physics.




An easy vivid way to explain gravitational waves here



Selection of a gravitational wave mission by ESA. For info LISA France and the eLISA website


Italians (could hardly) do it better, often without a salary.

Number of publications and citations for researcher.